Welcome Russian Customers to SAIVS
Last Monday, a customer from Russia visited our company.
This customer had placed an order for battery-powered torque wrenches and accessories last month
and was highly anticipating the Performance of these tools.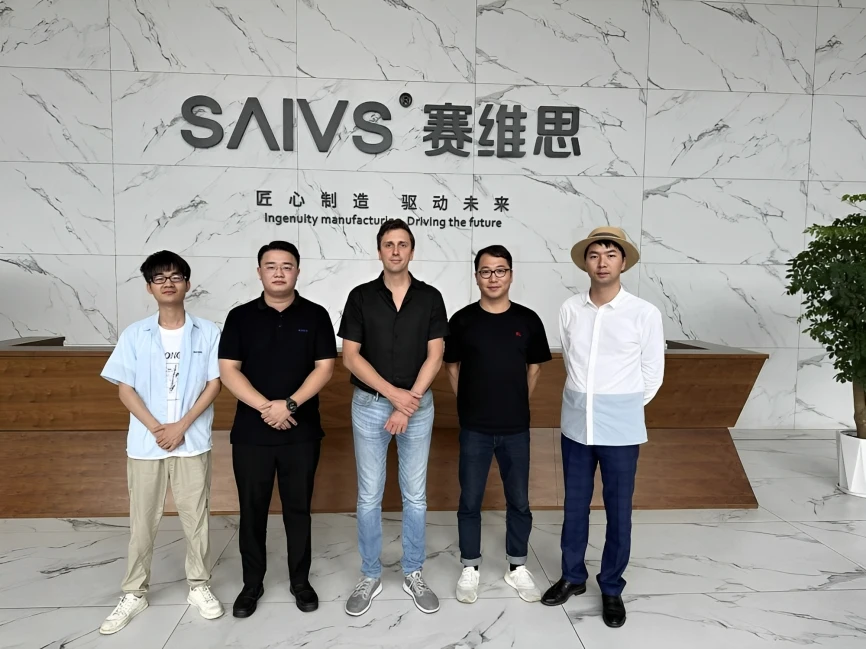 Thus, he came to our company specifically to conduct personal tests.
We prepared a dedicated testing area for him,
showcasing various models and specifications of Torque Wrenches and accessories, including the products he had previously ordered.
Our engineers then demonstrated the correct usage and operation of these torque wrenches to the customer,
explaining the functionality and advantages of each accessory.
After a series of rigorous and detailed tests, the customer expressed sincere appreciation for our products and services.
SAIVS provides high-quality service to customers through advanced design concepts, outstanding quality,
and user-friendly service.
We focus on product quality and offer comprehensive solutions to meet our customers' needs, continuously innovating in our design philosophy.
By ensuring product quality and delivering excellent customer service,
we have established lasting partnerships with our customers.
We have become a trusted collaborator and achieved consistency in long-term cooperation.
Why Choose SAIVS™ as Your Supplier?
1.Superb Quality Control Management
At SAIVS, we take pride in our perfect quality management systems and procedures, which guarantees the excellent performance of all our tools, being a professional tool manufacturer in China.
2.Rich Production Experience
With 20 years of experience in production, SAIVS has a deep understanding of the market and trends, and strives for continuous research and innovation. This has created advantages in both the product's performance and appearance.
3.Competitive Prices
As a Chinese factory committed to becoming the most cost-effective tool exporter in China, SAIVS provides high-quality products at advantageous prices. By lowering costs and increasing efficiency, we ensure that our customers receive the best possible value for their investment.
4.Perfect After-sales Service
At SAIVS, we strive to provide superior customer service that meets and exceeds expectations. We are always available for any questions or concerns you may have, and we stand by our commitment to providing excellent after-sales support.