Technics: Casting

Connection: Welding
Head Code: round
Fittings material: Stainless Steel SUS201, SUS304, SUS316
Connection type: Male and Female
Shape: 90 degree pipe joint, straight joint, T-junction, Cylinder joint, Pressure gage crossover joint,SQH.
Thread: NPTF
Medium: water, oil and gas
Standard: variety of dimensional drawings, according to Customized.
We have hundreds of machines, like full automatic CNC machine, forging machine, drilling machine, bending machine, etc.
We can design and produce all kinds of hydraulic fittings according to your requirements. We set first class service as our philosophy, we will offer you with our best service.
Cautions:
Do not loosen or tighten fittings when system is pressurized.
Make sure that the tubing rests firmly on the shoulder of the port.
Always leave enough straight length of the tubing for the fittings.
Always use an insert for extremely soft plastic tubing.
Material of the metal tubing should be softer than that of the fitting. For example, stainless steel tubing should not be used with brass fittings. When tubing and fittings are made of the same material, the tubing must be fully annealed.
The allowable working pressure of the tube fitting is rated to the maximum working pressure of the corresponding tubing.
Keep the tubing end and surface clean and smooth.
Always use proper thread sealants on tapered pipe threads. Make sure that its working temperature does not exceed that of the sealants.
When assemble the tube fitting, hold the body with a wrench and turn the nut instead of holding the nut.
When install a valve with tube fitting end, hold the valve body with a wrench and turn the nut.
When assemble the fitting to a valve with thread, hold the valve body with a wrench and turn the body of the fitting.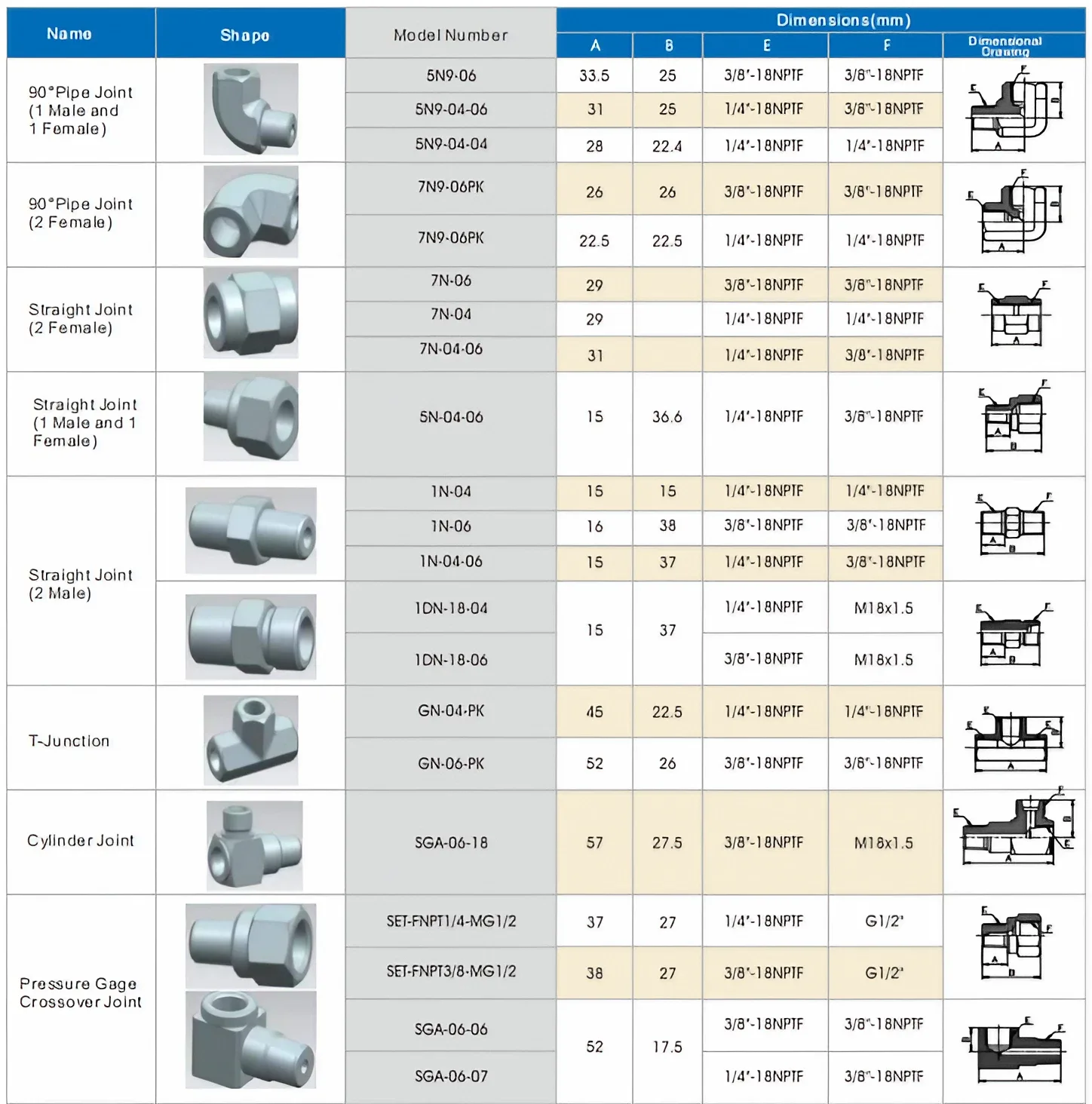 Image Gallery:
PROVIDING EXCELLENT SOLUTIONS BY SAIVS™
if you are looking for factory manufacturers and suppliers of Stainless Steel Pipe Fittings,
choose SAIVS TOOL because of the high quality, variety of choices, low price and fast delivery.
you can easily find the best Stainless Steel Pipe Fittings solution here!
Speak to one of our experts today to learn more about our Stainless Steel Pipe Fittings products solutions.