How to Choose the Right Battery-Powered Brushless Torque Wrench for Your Needs
Choosing the right battery-powered brushless torque wrench can be a challenging task, especially if you are unfamiliar with the technology. However, there are several key factors to consider when making your decision.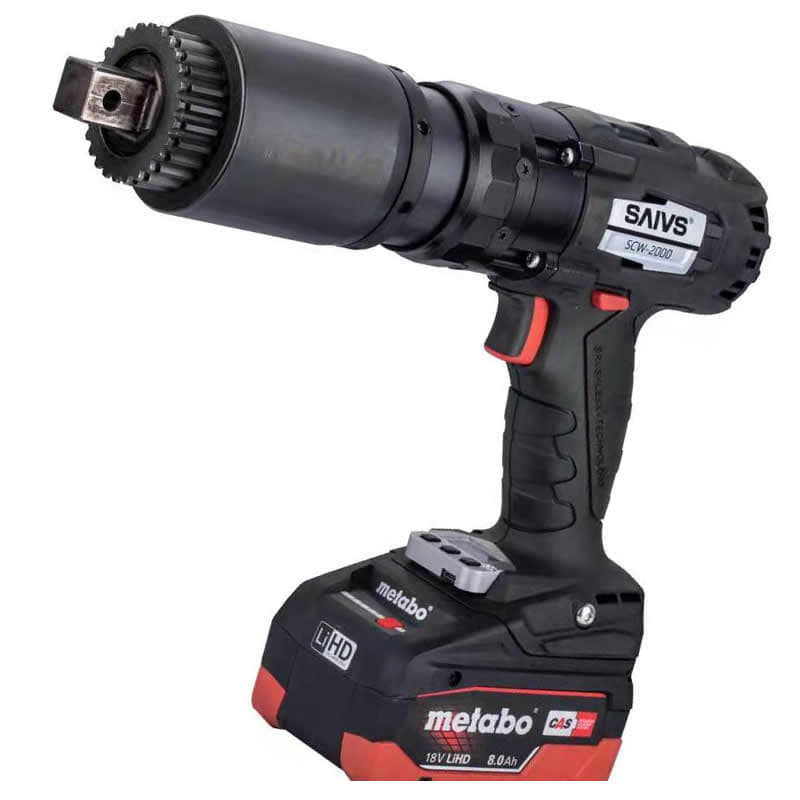 The first factor to consider is the torque range required for your specific application. Different tools will have different torque ranges, so it's important to choose one that can handle your particular needs. You should also consider the size and weight of the tool, as well as the available battery life.
Another important factor to consider is the type of fasteners you will be working with. Some tools are designed specifically for certain types of fasteners, such as nuts or bolts, so it's important to choose one that is compatible with the fasteners you will be working with.
Finally, it's important to consider the manufacturer's reputation and customer support. You want to choose a tool from a reputable manufacturer who offers excellent customer service and support in case you have any questions or issues.
Why Choose SAIVS™ as Your Supplier?
1.Superb Quality Control Management
At SAIVS, we take pride in our perfect quality management systems and procedures, which guarantees the excellent performance of all our tools, being a professional tool manufacturer in China.
2.Rich Production Experience
With 20 years of experience in production, SAIVS has a deep understanding of the market and trends, and strives for continuous research and innovation. This has created advantages in both the product's performance and appearance.
3.Competitive Prices
As a Chinese factory committed to becoming the most cost-effective tool exporter in China, SAIVS provides high-quality products at advantageous prices. By lowering costs and increasing efficiency, we ensure that our customers receive the best possible value for their investment.
4.Perfect After-sales Service
At SAIVS, we strive to provide superior customer service that meets and exceeds expectations. We are always available for any questions or concerns you may have, and we stand by our commitment to providing excellent after-sales support.