Tips for Choosing the Right RRH Series Double-Acting Hollow Cylinders Jacks
RRH Series Double-Acting Hollow Cylinders Jack: What You Need to Know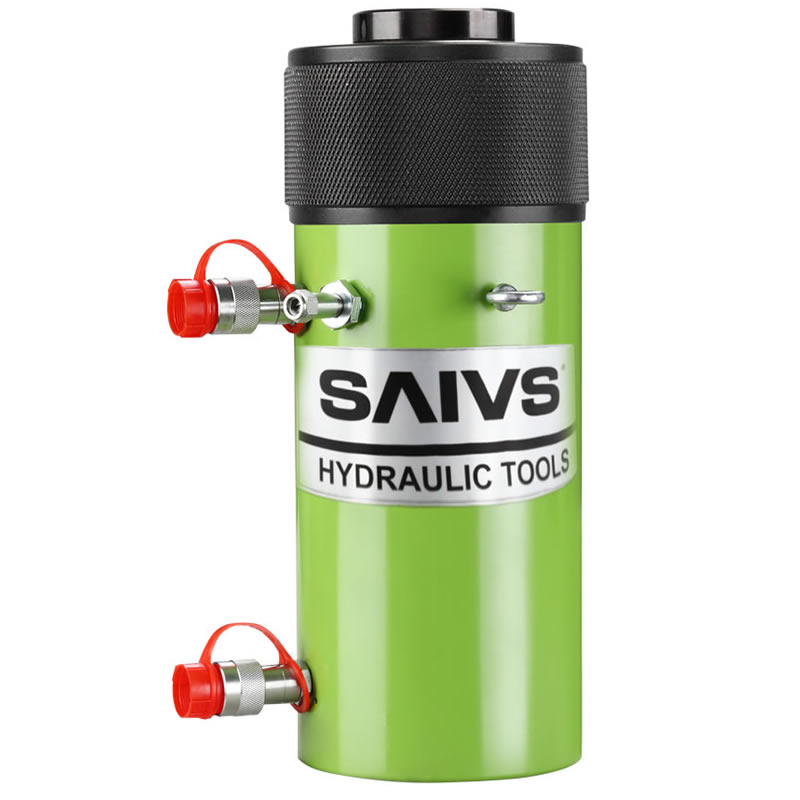 RRH Series Double-Acting Hollow Cylinders Jacks are used in a wide range of applications, from lifting heavy machinery in manufacturing plants to supporting bridge decks during construction. These jacks feature a double-acting hydraulic design that allows for both extension and retraction, making them ideal for tasks that require precise control and positioning.
One concern that people have when choosing RRH Series Double-Acting Hollow Cylinders Jacks is their lifting capacity. These jacks are available in a range of different capacities, typically from 10 tons up to 100 tons or more. It's important to choose a jack that has the appropriate capacity for your specific application, taking into account the weight of the load you'll be lifting as well as any additional factors, such as potential impacts or vibrations.
Another important factor to consider when choosing these jacks is customization options. Depending on your specific needs, you may require a Customized solution that meets unique operating conditions or load requirements. Many manufacturers offer customization options such as bore sizes, stroke lengths, mounting options, and many others. These options can help ensure that your jack operates safely and optimally in your particular application.
Quality is also an important consideration when choosing RRH Series Double-Acting Hollow Cylinders Jacks. It's essential to choose a reliable supplier, such as SAIVS, which operates a modern factory with state-of-the-art equipment and rigorous quality control standards. When selecting a jack, look for features like robust construction, high-quality seals and bearings, and precision machining.
As a leading Chinese factory of RRH Series Double-Acting Hollow Cylinders Jacks, SAIVS offers a wide range of jacks to suit various applications. Our products are designed and manufactured to meet high-quality standards and to provide exceptional safety and Performance. Whether you need standard or customized jacks, we have the expertise and resources to meet your needs.
Why Choose SAIVS™ as Your Supplier?
1.Superb Quality Control Management
At SAIVS, we take pride in our perfect quality management systems and procedures, which guarantees the excellent performance of all our tools, being a professional tool manufacturer in China.
2.Rich Production Experience
With 20 years of experience in production, SAIVS has a deep understanding of the market and trends, and strives for continuous research and innovation. This has created advantages in both the product's performance and appearance.
3.Competitive Prices
As a Chinese factory committed to becoming the most cost-effective tool exporter in China, SAIVS provides high-quality products at advantageous prices. By lowering costs and increasing efficiency, we ensure that our customers receive the best possible value for their investment.
4.Perfect After-sales Service
At SAIVS, we strive to provide superior customer service that meets and exceeds expectations. We are always available for any questions or concerns you may have, and we stand by our commitment to providing excellent after-sales support.