The Environmental Benefits of Battery-Powered Brushless Torque Wrenches
In addition to their efficiency and performance benefits, battery-powered brushless torque wrenches also offer several environmental benefits.

Firstly, by eliminating the need for manual labor or heavy machinery, these tools reduce the amount of energy required to complete tasks. This translates into lower energy consumption and reduced greenhouse gas emissions.
Secondly, brushless motors are much more efficient than traditional brushed motors, reducing the amount of energy wasted as heat. This means that battery-powered brushless torque wrenches are more energy-efficient, requiring less frequent charging or battery replacement compared to other corded or cordless tools.
Thirdly, battery-powered tools eliminate the need for electrical cords and power outlets, reducing the need for additional infrastructure and minimizing the risk of accidents and tripping hazards.
Finally, many manufacturers are now investing in sustainable and environmentally-friendly practices, such as using recycled materials and reducing waste in production processes. By choosing tools from these manufacturers, users can help to support these practices and reduce their carbon footprint.
In conclusion, battery-powered brushless Torque Wrenches offer several environmental benefits, including lower energy consumption, reduced greenhouse gas emissions, and less waste. These benefits make them an ideal choice for users looking to minimize their environmental impact and operate more sustainably.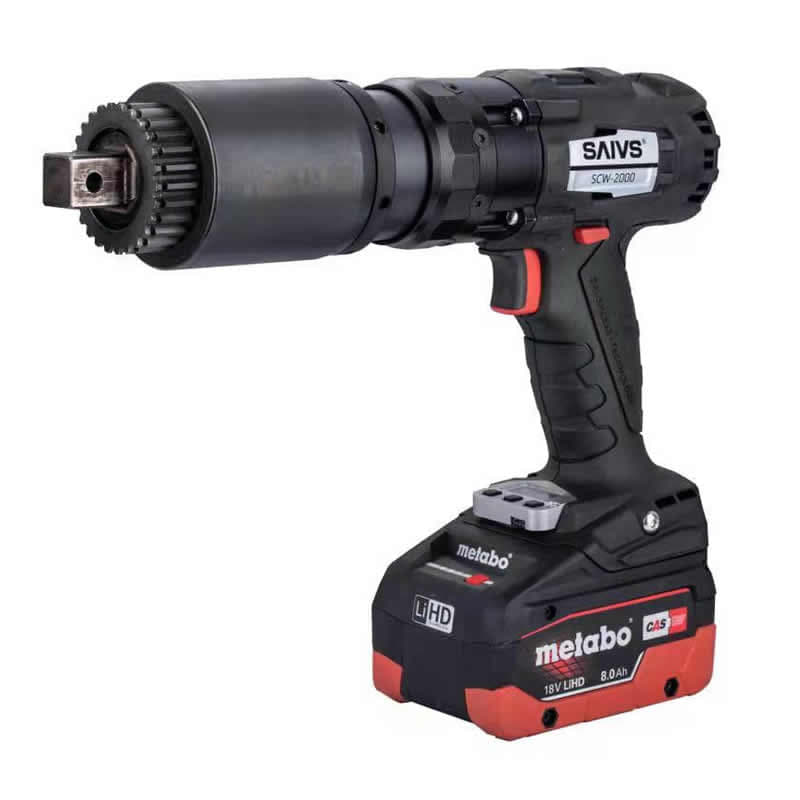 Why Choose SAIVS™ as Your Supplier?
1.Superb Quality Control Management
At SAIVS, we take pride in our perfect quality management systems and procedures, which guarantees the excellent performance of all our tools, being a professional tool manufacturer in China.
2.Rich Production Experience
With 20 years of experience in production, SAIVS has a deep understanding of the market and trends, and strives for continuous research and innovation. This has created advantages in both the product's performance and appearance.
3.Competitive Prices
As a Chinese factory committed to becoming the most cost-effective tool exporter in China, SAIVS provides high-quality products at advantageous prices. By lowering costs and increasing efficiency, we ensure that our customers receive the best possible value for their investment.
4.Perfect After-sales Service
At SAIVS, we strive to provide superior customer service that meets and exceeds expectations. We are always available for any questions or concerns you may have, and we stand by our commitment to providing excellent after-sales support.