Light weight and compact structure suits operations in small space.
Special steel body and advanced surface treatment with perfect rust and corrosion resistance.
Strong versatility and high adaptability
Synchronous application available.
Interchangeable, spring reset
Default maximum working pressure of 1500bar fits high pressure manual pump, high pressure pneumatic pump and high pressure electric pump.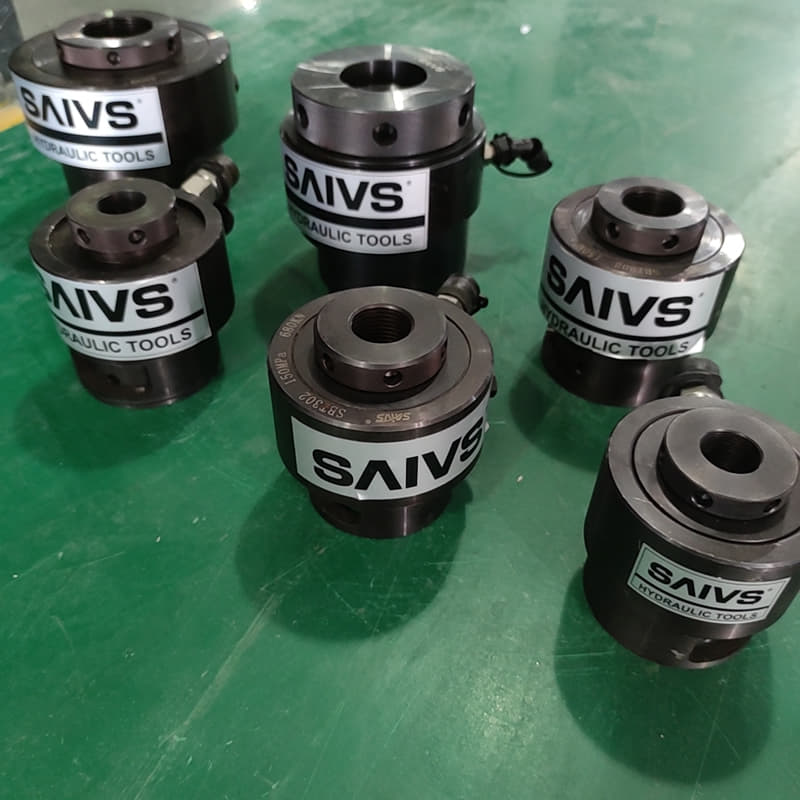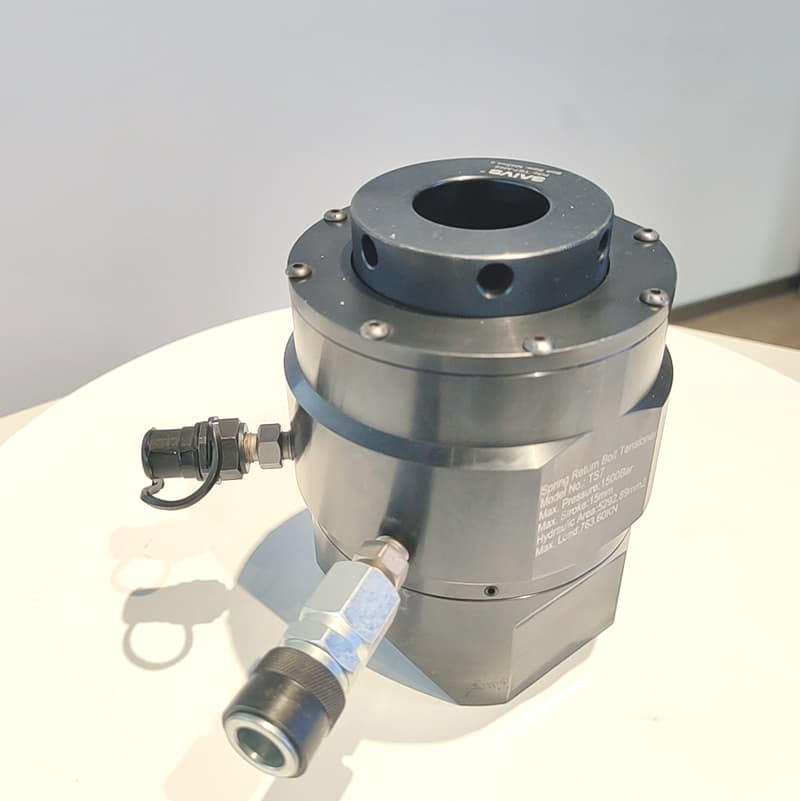 Ordering Methord:
Please select the stretching head matching with the stretching cylinder.
For example, to order a complete tensioner for a 3/4" -10UNC threaded bolt order :
Load cell: TS1
Adaptor kit: TS1-0750 U10
If you also want a stretch cylinder to fit a variety of bolt specifications, please select a variety of stretch heads according to the parameter list.
PROVIDING EXCELLENT SOLUTIONS BY SAIVS™
if you are looking for factory manufacturers and suppliers of Hydraulic Bolt Tensioners -TS Series,
choose SAIVS TOOL because of the high quality, variety of choices, low price and fast delivery.
you can easily find the best Hydraulic Bolt Tensioners -TS Series solution here!
Speak to one of our experts today to learn more about our Hydraulic Bolt Tensioners -TS Series products solutions.