Compact and ergonomic design,easy to use.
Unique angled head design.
Single-acting, spring return cylinder.
Heavy duty chisels can be reground.
Nut Splitters include NPT3/8 quick coupling and dust cap.
Aplication include service trucks,piping industry,tank cleaning,petrochemical,steel construction,mining,etc.
SNC nut cutter,optional pump, pressure gauge, pressure gauge stand and tubing actualization requirements.
Example (To cut M36 nut ):
Selected nut cutter:SNC - 5060,
Selected hand pump:SPS7-1, light manual pump
Selected hose:SZAX-6-NPT3/8, length 6m, connection NPT3/8" rubber hose
Selected pressure gauge:YN-100-100MPa, pressure range: 0-100MPa,gauge diameter 100mm
Selected gauge adaptor: SPS7-1XS
Optional Pumps: SPS Series Manual Pump, PE4 Small Electric Pump and PA4 Small Air hydraulic pump.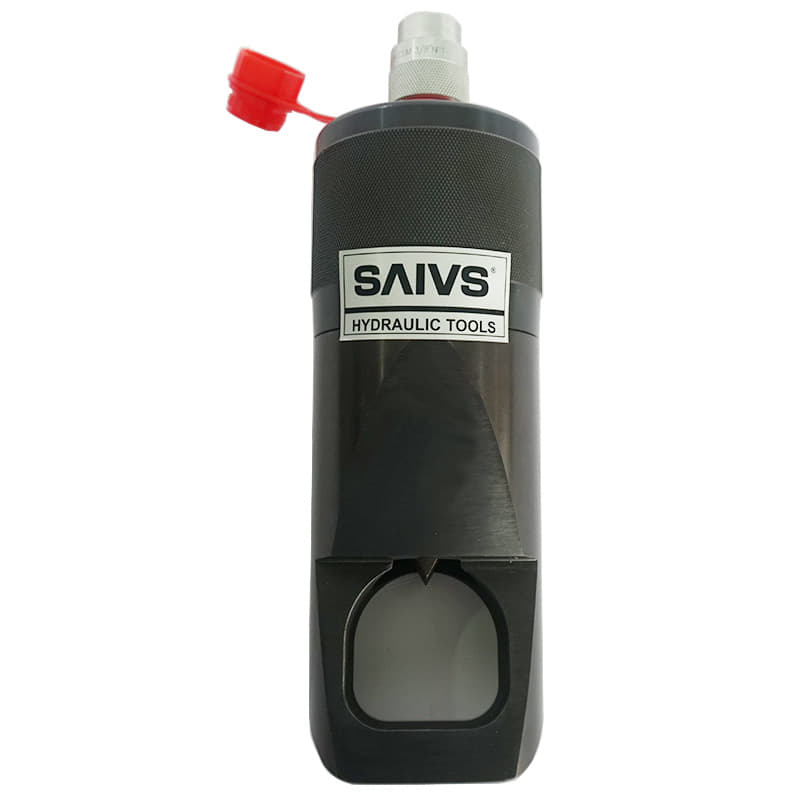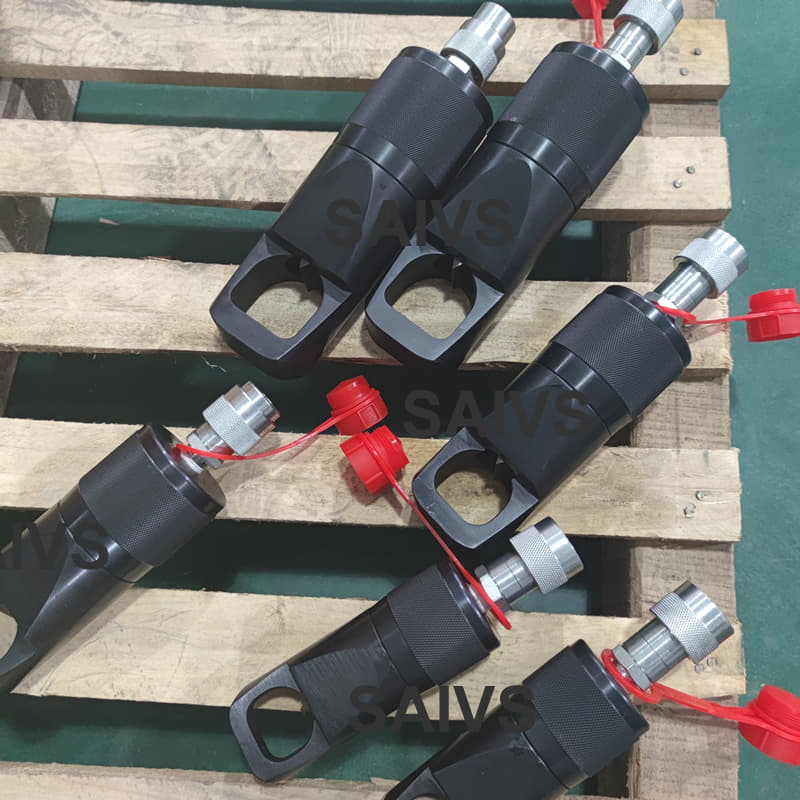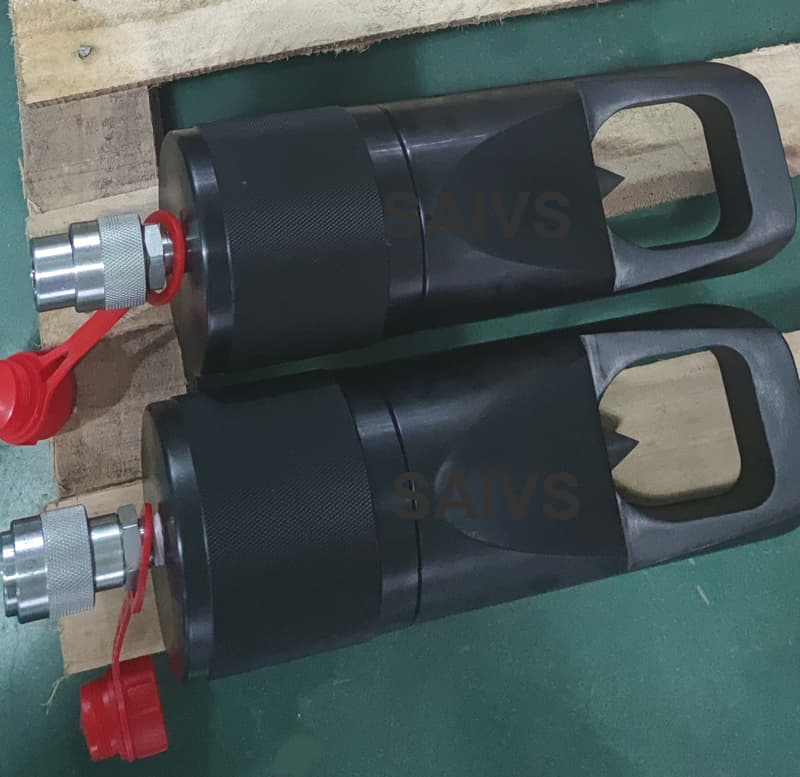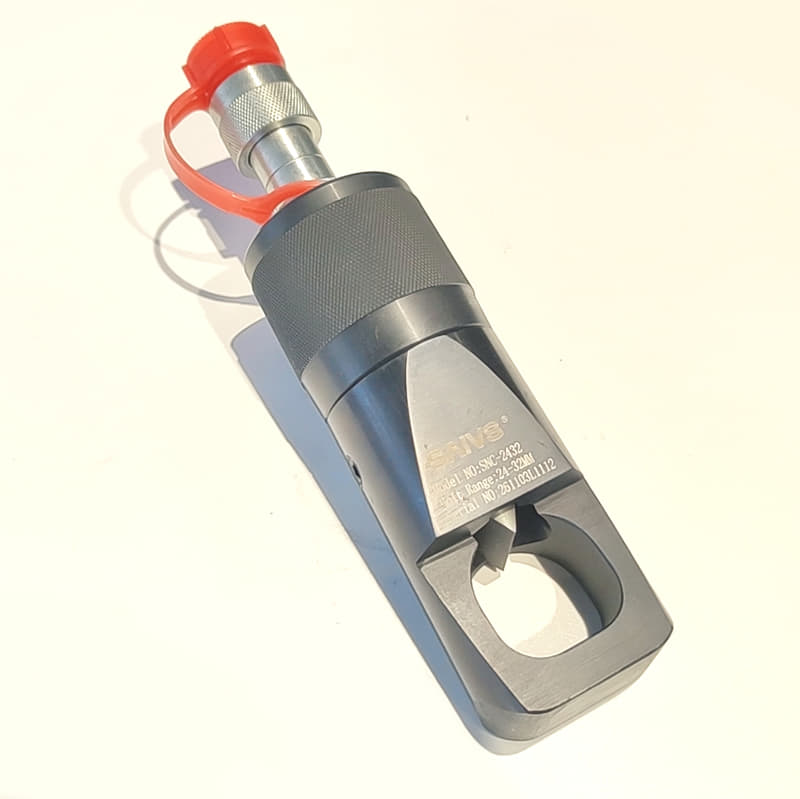 PROVIDING EXCELLENT SOLUTIONS BY SAIVS™
if you are looking for factory manufacturers and suppliers of SNC Series Hydraulic Nut Splitters,
choose SAIVS TOOL because of the high quality, variety of choices, low price and fast delivery.
you can easily find the best SNC Series Hydraulic Nut Splitters solution here!
Speak to one of our experts today to learn more about our SNC Series Hydraulic Nut Splitters products solutions.
What are hydraulic nut splitters?
Hydraulic nut splitters are tools used to safely and efficiently remove corroded or damaged nuts from bolts, typically in industrial or heavy-duty equipment settings. They work by using hydraulic pressure to apply force to the nut, causing it to split and release the bolt.
Where can I find reliable manufacturers and suppliers of hydraulic nut splitters?
There are many reputable manufacturers and suppliers of hydraulic nut splitters available online or in specialized industry catalogs. It is important to research and compare reviews and pricing from multiple sources to find the best fit for your needs.
How much do hydraulic nut splitters cost?
The cost of hydraulic nut splitters varies depending on factors such as brand, size, capacity, and features. Different manufacturers and suppliers may also offer different prices. Customers can request quotes from multiple sources to compare prices and ensure they receive the best value for their investment.