Suitable for repair, overhaul, testing and valve replacement.
Integrated wedge concept: Friction-free, smooth and parallel wedge movement eliminates flange damage and spreading arm failure.
Unique interlocking wedge design - no first step bending and risk of slipping out of joint.
Requires very small access gap of only 6 mm.
Stepped spreader arm design - each step can spread under full load.
Hydraulic flange spreaders Use stepped blocks to increase wedge opening up to 80mm.
Few moving parts mean durability and low maintenance.
Safety block SSB-1,Stepped blocks SFSB-1 and ratchet spanner SSW-22 included with SFSM-8 mechanical wedge spreader.Safety block SSB-1,Stepped blocks SFSB-1, NPT3/8 quick coupling and dust cap included with SFSH-14 hydraulic wedge spreader.
Optional Pumps: SPS Series Manual Pump, PE4 Small Electric Pump and PA4 Small Air hydraulic pump.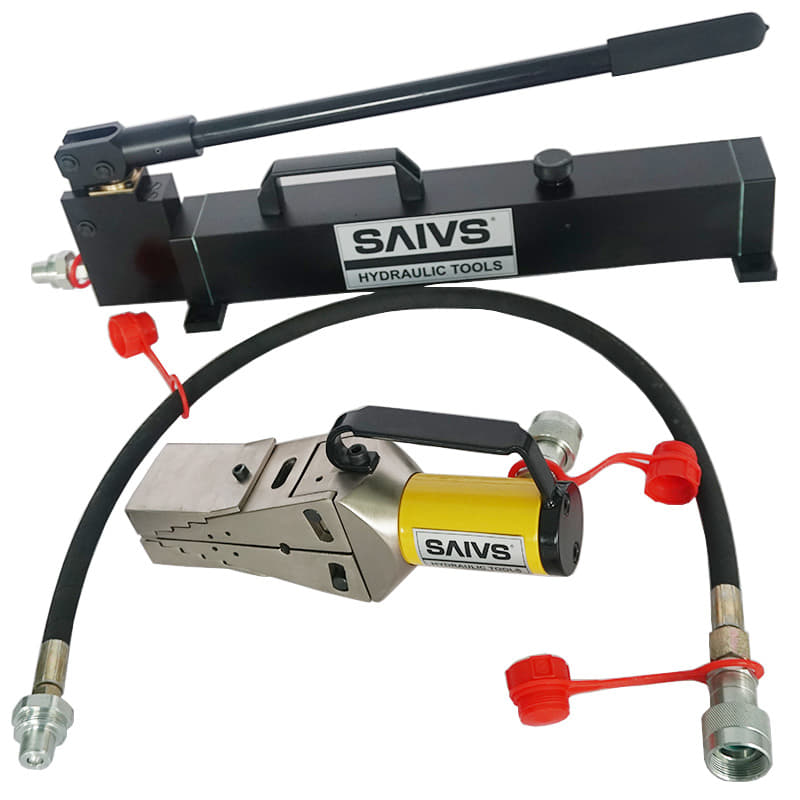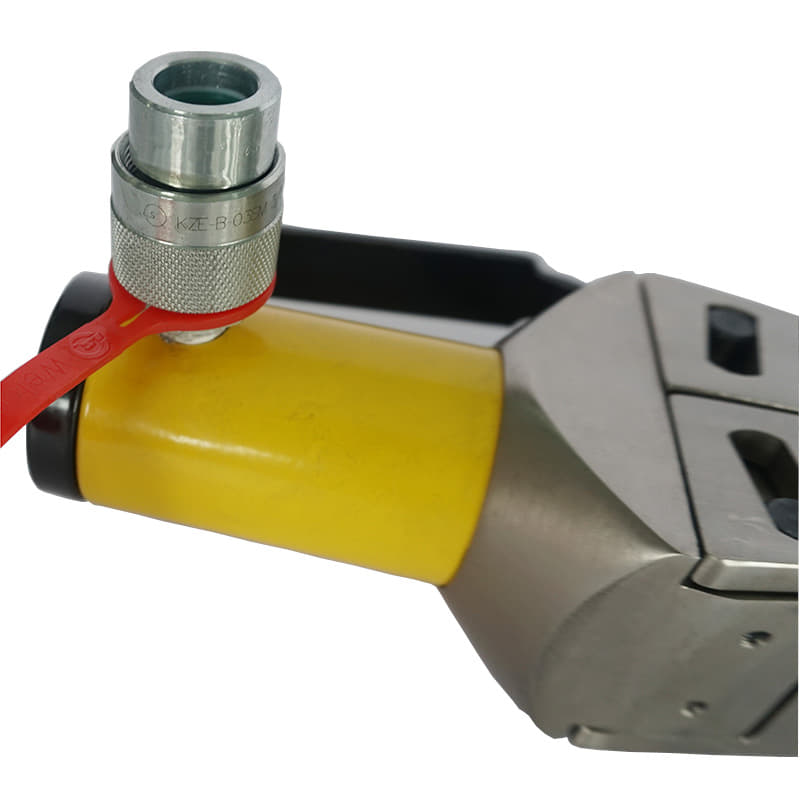 Hydraulic Flange Spreaders are specialized hydraulic tools used to separate flanges on machinery, equipment or pipelines.
They are designed to replace manual methods of flange separation which can be time-consuming and involve significant labor.
These tools work by exerting high levels of hydraulic pressure between flanges, causing them to gradually separate.
This process is achieved using a hydraulic pump that controls the amount of pressure applied to the flange spreader tool.
Hydraulic Flange Spreaders are equipped with large separation distances, allowing them to work on larger flanges with greater ease.
Hydraulic Flange Spreaders are widely used in a range of industries, including petrochemical, oil and gas, marine, and heavy equipment manufacturing.
They significantly reduce the time and effort required for flange separation, while also offering improved safety for workers.
Additionally, they can be used in tight spaces where other methods are not suitable, making them highly versatile tools.

PROVIDING EXCELLENT SOLUTIONS BY SAIVS™
if you are looking for factory manufacturers and suppliers of SFSH SFSM Series Hydraulic Flange Spreaders,
choose SAIVS TOOL because of the high quality, variety of choices, low price and fast delivery.
you can easily find the best SFSH SFSM Series Hydraulic Flange Spreaders solution here!
Speak to one of our experts today to learn more about our SFSH SFSM Series Hydraulic Flange Spreaders products solutions.
What are hydraulic flange spreaders used for?
Hydraulic flange spreaders are used to separate or lift heavy equipment, typically in industrial settings. They work to create a safe and efficient way to handle large machines, pipelines, or tanks that would otherwise be difficult to move.
Where can I find reliable manufacturers and suppliers of hydraulic flange spreaders?
There are many reputable manufacturers and suppliers of hydraulic flange spreaders available online or in specialized industry catalogs. It is important to research and compare reviews and pricing from multiple sources to find the best fit for your needs.
How much do hydraulic flange spreaders cost?
The cost of hydraulic flange spreaders varies depending on factors such as brand, size, capacity, and features. Different manufacturers and suppliers may also offer different prices. Customers can request quotes from multiple sources to compare prices and ensure they receive the best value for their investment.