YD Series Digital Hydraulic pressure gauge
Pressure Range: 0-1000bar
Face Diameter: 100mm
Accuracy % of full scale: ±0.2%
High accuracy and long-term stability, small time and temperature drift and strong anti-interference ability.
The design of micro power consumption and double power supply greatly reduces the replacement of batteries.
Switch to 11 pressure units as MPa, bar, psi, KPa, Pa, mbar, mmH20, mmHg, inH20, inHg, KGF /cm.
Maximum and minimum reading pressure values process can be recorded.
Use the progress bar to display the range percentage of pressure values.
YD-100E-100MPa is digital pressure gauge with control wire, it use for SWP Series automatic hydraulic wrench pump.
YD Series Digital Hydraulic Pressure Gauge is a economical digital pressure gauge. It has a high-precision sensor and display the pressure accurately in real time.
LCD digital pressure gauge is an on-line measuring instrument controlled by single chip microcomputer.
Using high-quality pressure sensor core, with quality of high accuracy, corrosion resistance, impact resistance, vibration resistance, low temperature drift and good stability. Low power consumption battery gives long-term power supply, without external power supply, easy installation and use. The pressure gauge can measure gage pressure, absolute pressure and differential pressure.
Various type and model, common type, explosion-proof type, diaphragm type and so on.
LCD digital pressure gauge fundamentally overcome many shortcomings of the pointer pressure gauge, such as low precision, poor reliability and high damage rate. Especially in the corrosive and vibration places, it shows its extraordinary performance. It is widely used in petroleum, chemical industry, aviation and various industrial gas liquids.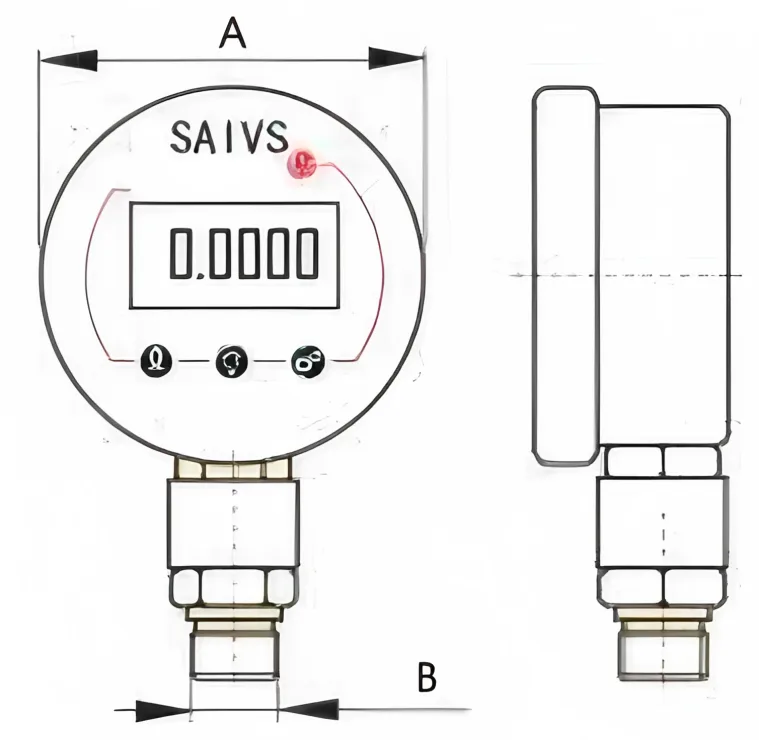 Image Gallery:
PROVIDING EXCELLENT SOLUTIONS BY SAIVS™
if you are looking for factory manufacturers and suppliers of YD Series Digital Hydraulic Pressure Gauge,
choose SAIVS TOOL because of the high quality, variety of choices, low price and fast delivery.
you can easily find the best YD Series Digital Hydraulic Pressure Gauge solution here!
Speak to one of our experts today to learn more about our YD Series Digital Hydraulic Pressure Gauge products solutions.