Pressure Range: 0-1600bar/23000psi

Face Diameter: 63-100mm
Accuracy of full scale: ±1.0-2.0%
Calibrated for dual scale reading in PSI and MPa.
All pressure sensing parts are sealed and dampended by glycerine for long life.
Fast,easy installation.
Stainless steel gauge cases for corrosion resistance
Applications: Adverse service conditions where pulsation or vibration exists
Pressure connection: One piece sealing design
Wetted parts: Copper alloy
Case material: Stainless Steel, crimped ring
Window: Polycarbonate or toughened glass
IP class: IP 65
Options/notes: Lower, back entry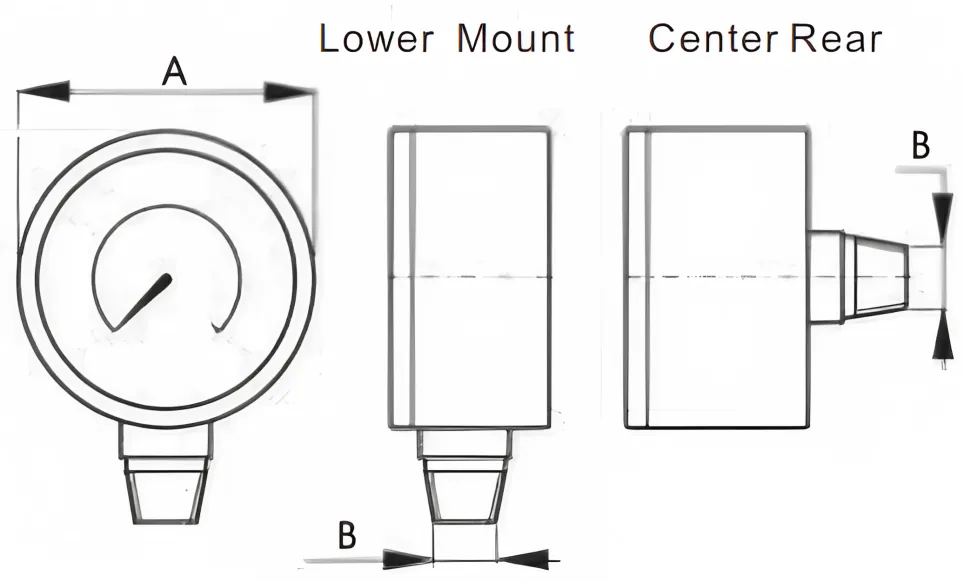 Image Gallery:
PROVIDING EXCELLENT SOLUTIONS BY SAIVS™
if you are looking for factory manufacturers and suppliers of YN Series Hydraulic Pressure Gauge,
choose SAIVS TOOL because of the high quality, variety of choices, low price and fast delivery.
you can easily find the best YN Series Hydraulic Pressure Gauge solution here!
Speak to one of our experts today to learn more about our YN Series Hydraulic Pressure Gauge products solutions.