Hydraulic Crimp Tools: Performance, Durability, Ease of Use, and Safety Features
【Hydraulic Crimp Tools】- People's Concerns, Parameters and Basic Information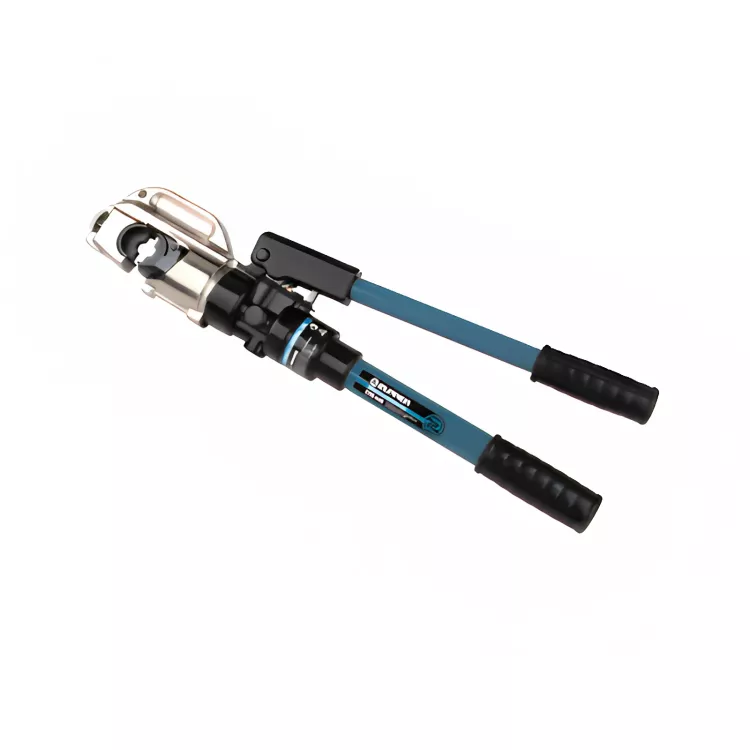 Hydraulic crimp tools are widely used in various industries for crimping cables and wires. When it comes to this product, people have concerns about its Performance, durability, ease of use, and Safety Features. In addition, they also want to know the technical parameters and basic information, including the specifications, Pressure Rating, weight, size, and price.
One of the most important concerns that people have about hydraulic crimp tools is their performance. They want to know if the tool can handle different types and sizes of cables and wires effectively, and produce a consistent and reliable crimp. They also want to know if the tool can maintain its performance over time and how often it needs to be calibrated or serviced.
Another important concern is durability. Since hydraulic crimp tools are often used in harsh environments and subjected to heavy use, people want to know if the tool is made of high-quality materials, has a solid construction, and can withstand wear and tear. They also want to know if the tool comes with a warranty and if the manufacturer offers repair or replacement services.
Ease of use is also a concern for many people. They want to know if the tool is easy to operate, requires minimal training or experience, and has user-friendly features such as an ergonomic handle, intuitive controls, and clear indicators. They also want to know if the tool is portable and can be used in different locations and positions.
Finally, safety features are crucial for any hydraulic crimp tool. People want to know if the tool has built-in safety mechanisms such as overload protection, anti-vibration technology, and automatic shutoff. They also want to know if the tool meets the relevant safety standards and certifications.
In terms of technical parameters and basic information, people are interested in the following aspects:
Specifications: The specific model number, brand, and type of the hydraulic crimp tool, such as handheld or bench-mounted.
Pressure rating: The maximum pressure that the tool can generate, usually measured in PSI or bar.
Weight and size: The total weight of the tool, including any accessories, and its dimensions, such as length, width, and height.
Price: The cost of the tool, which can vary depending on the brand, model, and features.
Why Choose SAIVS™ as Your Supplier?
1.Superb Quality Control Management
At SAIVS, we take pride in our perfect quality management systems and procedures, which guarantees the excellent performance of all our tools, being a professional tool manufacturer in China.
2.Rich Production Experience
With 20 years of experience in production, SAIVS has a deep understanding of the market and trends, and strives for continuous research and innovation. This has created advantages in both the product's performance and appearance.
3.Competitive Prices
As a Chinese factory committed to becoming the most cost-effective tool exporter in China, SAIVS provides high-quality products at advantageous prices. By lowering costs and increasing efficiency, we ensure that our customers receive the best possible value for their investment.
4.Perfect After-sales Service
At SAIVS, we strive to provide superior customer service that meets and exceeds expectations. We are always available for any questions or concerns you may have, and we stand by our commitment to providing excellent after-sales support.