Features:
Very high efficiency
Can be run with low-viscosity media, Good function even at low viscosity
Fine delivery flow rate gradation
Long service life
Operation not dependent on direction of rotation
Compact dimensions
Fine flow rate gradation
Intended applications:
Industrial hydraulics
Testing machinery
Lubrication systems
Press construction
Fixture design
Testing and laboratory equipment
Lubrication systems
Agricultural engineering
Any high-pressure application is basically possible.
Areas in which a constant flow rate is necessary.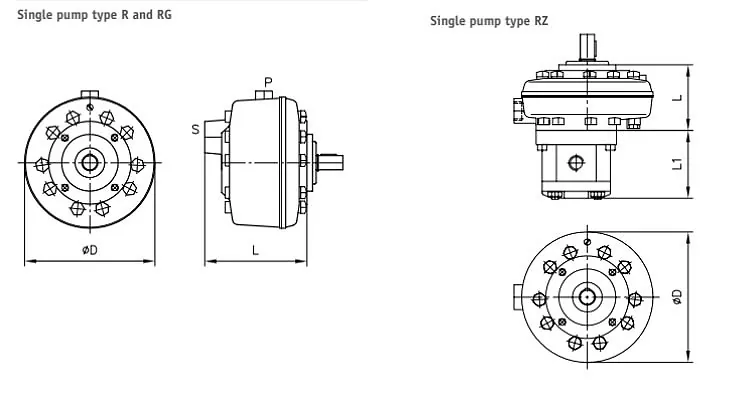 The radial piston pump type R consists of valve-controlled pump elements arranged in star form around an eccentric.
For large flow rates, up to 42 pump elements can be set up in 6 stars stacked one above the other.
The pump elements'output volume is merged to feed one or more pressure outlets.
The radial piston pump types R and RG have a closed pump housing. It can consequently be used both as
an external motor pump not installed in an oil tank or as an integrated version installed inside a hydraulic
power pack's tank. The radial piston pump type RG has plain bearings which have an extended service life.
The radial piston pumps are valve-controlled with cylinders in a radial arrangement. The cylinder radials,
arranged in one, two or moresuperimposed layers (rows), are driven by bearings 8 tted eccentrically on the
drive shaft (piston pressure stroke), and reset by a spring (piston suction stroke).
The delivery flows of the individual cylinders are brought together in collecting
plates feeding a joint pressureconnection (P). The housing shells are load-bearing elements
supporting the cylinders and shaft bearings. The pumps are largely statically and dynamically balanced,
resulting in smooth running. With the exception of the 1 and 2-cylinder pumps, an uneven number
of pistons is used per cylinder radial, so that the pulsation of the delivery flow is minimised from three cylinders upwards.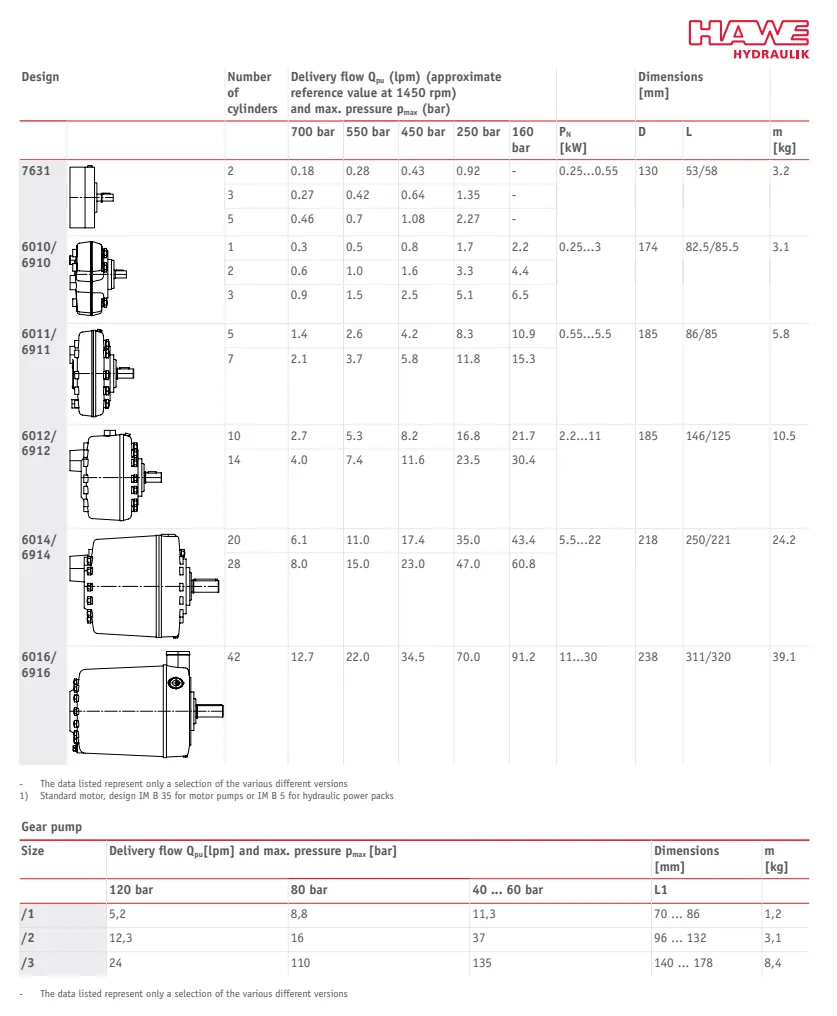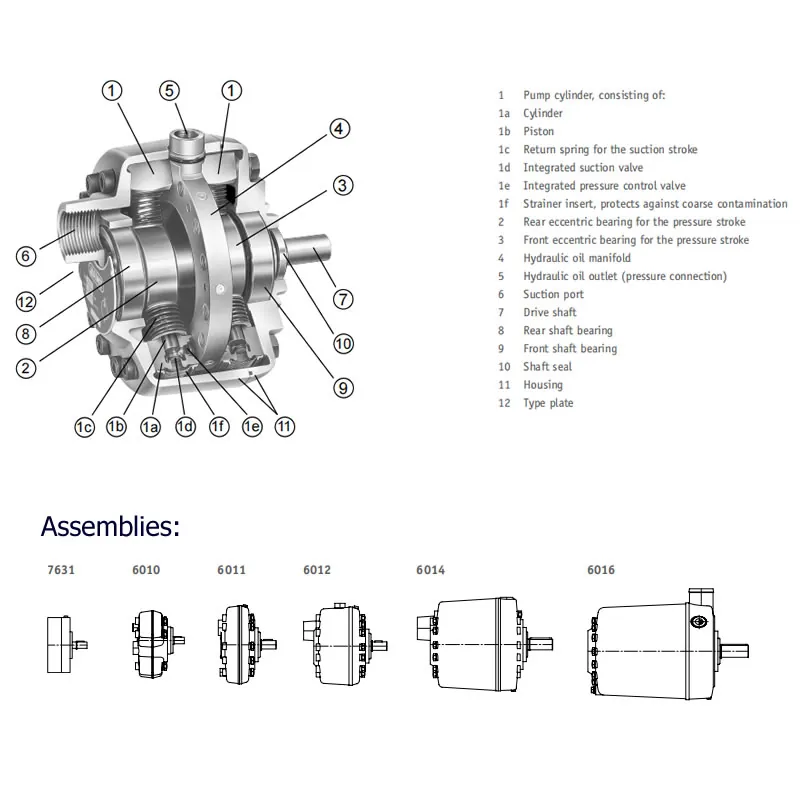 PROVIDING EXCELLENT SOLUTIONS BY SAIVS™
if you are looking for factory manufacturers and suppliers of HAWE Radial Piston Pump Type R & RG Series,
choose SAIVS TOOL because of the high quality, variety of choices, low price and fast delivery.
you can easily find the best HAWE Radial Piston Pump Type R & RG Series solution here!
Speak to one of our experts today to learn more about our HAWE Radial Piston Pump Type R & RG Series products solutions.
Will your products be damaged in transit? What if it is damaged?
This problem never happened in previous delivery.
We will pack with two layers packages, a plastic box and then a wooden box.
Please open the box and check very carefully when you receive, and show us if any problem, then we will give a solution.
Do you provide OEM service?
Yes, we provide OEM service. We will produce products that meet your requirements according to the logo,
product parameters and dimensions you provide. Please contact us for more details.
Are you a factory or a trading company?
We are the original manufacturer with 20 years experience.