Single-acting, spring return.
Low profile design, fit in narrow application area.
Special painted surface to increase corrosion resistance.
Two plunger threads on grooved plunder end for particular needs.
All model include quick couplings (NPT3/8"-18) and dust-proof cap.
Easy carrying with handles on some models (Capacity over 50tons).
No saddle required with grooved plunder end.
Customizable with special requirement.
SAIVS is a professional manufacturer in hydraulic tools and products, we have been in the industry for more than 15 years. We successfully transformed from OEM manufacturer to create our own brand SAIVS, and our factory has been approved by CE, ISO9001:2008 consecutively. Our products have been widely used in petrochemical, Building, shipbuilding, steel plant and heavy constructions areas etc.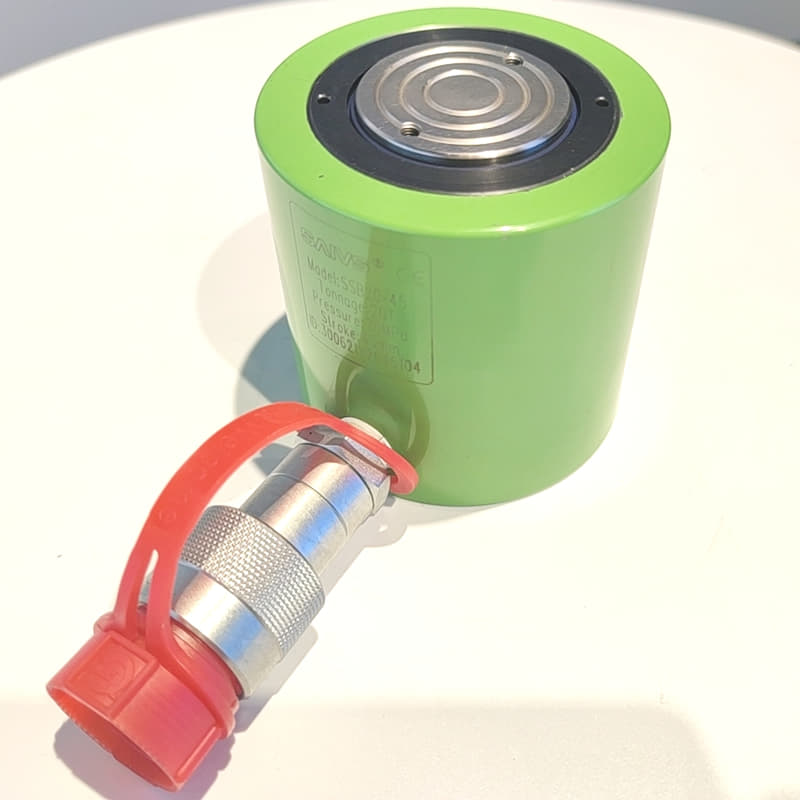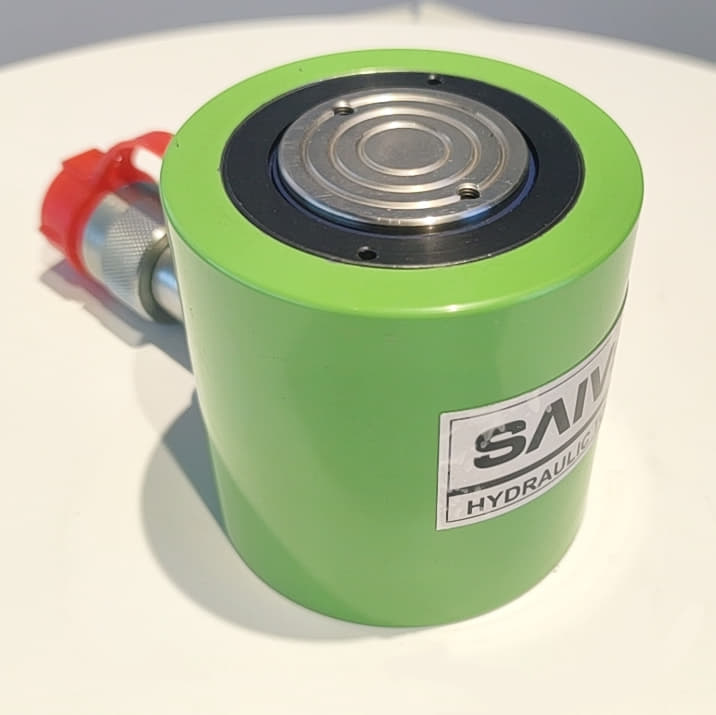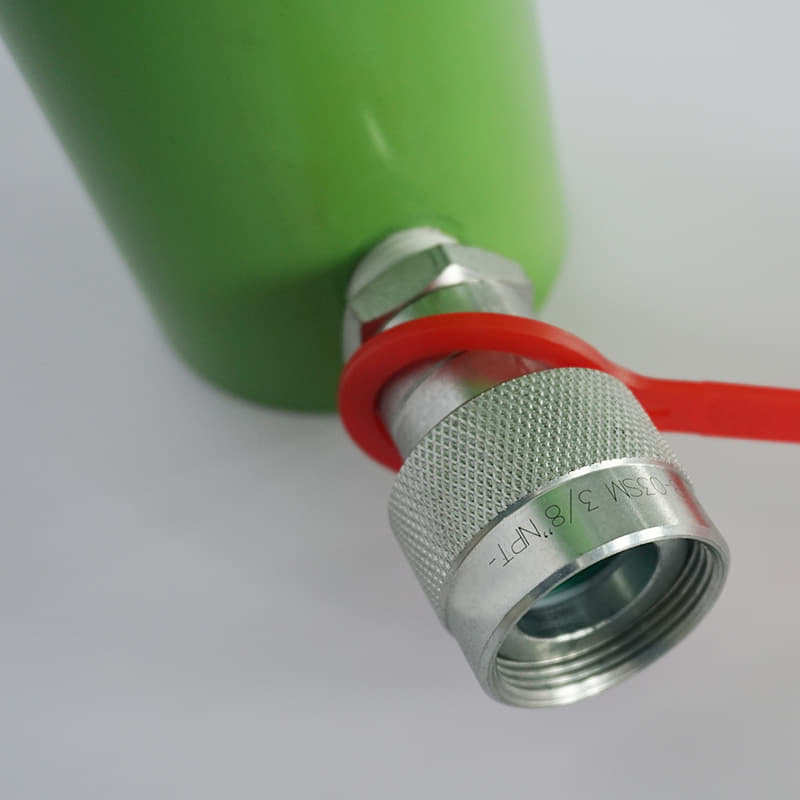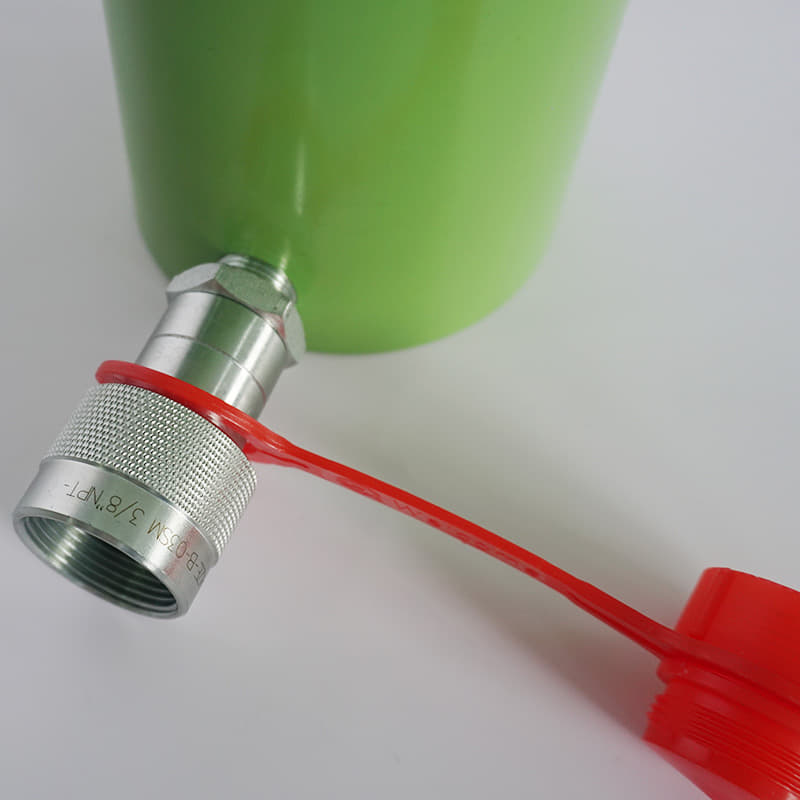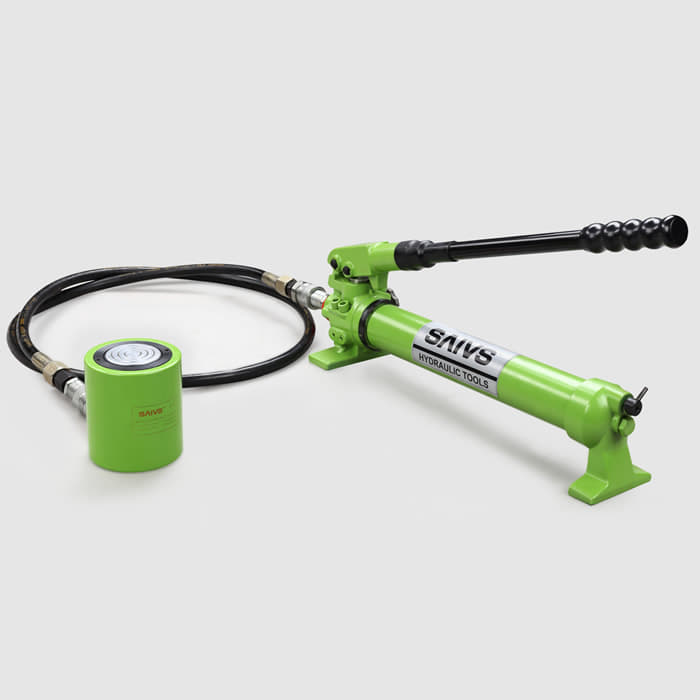 Application:
Hydraulic cylinder jacks are ideal for safely lifting and holding heavy industrial machinery while maintenance or repairs are conducted.
Mobile homes and trailers can be leveled and raised for foundation repairs or relocation using Hydraulic cylinder jacks.
Hydraulic cylinder jacksaid in lifting and positioning heavy materials and equipment within manufacturing facilities.
Railways use hydraulic cylinder jacks to lift locomotives, allowing access for inspections and maintenance.
Welders use hydraulic cylinder jacksto accurately position heavy workpieces for welding tasks, ensuring precision and safety.
Overhead cranes require precise positioning during installation, which hydraulic cylinder jacksfacilitate.
When installing large industrial equipment, hydraulic cylinder jacksare used to safely and precisely position components for assembly.
PROVIDING EXCELLENT SOLUTIONS BY SAIVS™
You're fortunate to have found a manufacturer, supplier, and factory in China, Ningbo SAIVS Machinery Co., Ltd.,
that offers a diverse selection, reasonable price,fast delivery, and products of comparable quality and performance to Enerpac's RCS Series Single-acting Low Height Hydraulic Cylinders Jack.
Please send an email immediately with information regarding the "RCS Series Single-acting Low Height Hydraulic Cylinders Jack" You will receive our response within 24 hours.
What are the benefits of using single-acting low height hydraulic cylinder jacks in my industry?
Single-acting low height hydraulic cylinder jacks offer several benefits, including the ability to lift and position heavy loads with ease, a compact design for use in tight spaces, and the reliability and safety provided by hydraulic power. They can be used in a variety of industries, such as construction, manufacturing, and transportation, to boost efficiency and productivity.
How can I find a reliable factory to purchase single-acting low height hydraulic cylinder jacks from?
When looking for a reliable factory to purchase single-acting low height hydraulic cylinder jacks from, it's important to consider factors such as the company's reputation, experience in the industry, and the quality of their products. It can be helpful to read reviews and compare prices from multiple suppliers to ensure you are getting the best value for your investment.
What are some key features to look for in a high-quality hydraulic cylinder jack supplier?
A high-quality hydraulic cylinder jack supplier should prioritize quality control, using only the best materials and adhering to rigorous testing standards to ensure the safety and reliability of their products. They should also provide excellent customer service, be able to offer customization options to meet specific needs, and have a strong track record of success in the industry.