Model Number:ZSW-1500,ZSW-1500DJ
Current: 5.5A
Weight: 7kg
Max. power: 1300W
Max. Torque:1500Nm
Bolt Type: M24-M27
Ro Speed(r/min):10
Rated Voltage:220V 50Hz
Place of Origin:Ningbo,ZheJiang
Customized support:OEM,ODM
Other characteristics: pistol, digital, for heavy-duty applications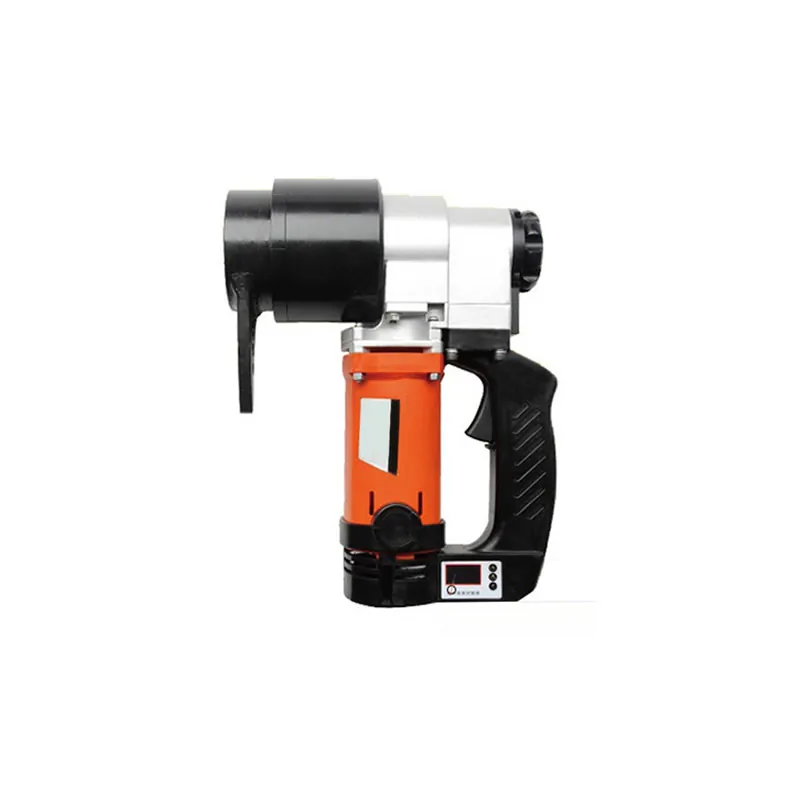 ZSW-1500DJ Digital Fixed Torque Electric Wrench
1. Ultra compact socket with an integrated reaction arm.
2. Shortest profile and compact socket make accessible to bolts at any narrow space.
3. Perfect solution for your work at narrow space .
4. Easily set your target torque with dial on the controller.
5. Available with both directions -- forward and reverse.
6. Easy switch directions Appling reaction arm to closest object, Tighten up to target torque.
7. Versatile Performance of our electric Torque Wrench for bridge construction, steel fabrication and any kind of heavy industry.
Fixed torque electric wrench, also known as torque wrench, is an electric wrench.
Its main feature is that the torque can be set and the torque can be adjusted.
It is mainly used in the steel structure installation industry and specializes
in the installation of high-strength bolts in steel structures.
High-strength bolts are used to connect steel structure joints,
usually in the form of bolt groups.
Electric Torque Wrench suitable for industrial and plant applications,
including wind power, shipbuilding, and pipe flange connecting.
PROVIDING EXCELLENT SOLUTIONS BY SAIVS™
if you are looking for factory manufacturers and suppliers of 1500 Nm,M24-M27,Digital Fixed Torque Electric Wrench,
choose SAIVS TOOL because of the high quality, variety of choices, low price and fast delivery.
you can easily find the best 1500 Nm,M24-M27,Digital Fixed Torque Electric Wrench solution here!
Speak to one of our experts today to learn more about our 1500 Nm,M24-M27,Digital Fixed Torque Electric Wrench products solutions.
1. What is the difference between a digital and traditional torque wrench?
The main difference is how torque is measured and displayed.
Traditional torque wrenches use mechanical means, like a dial or click mechanism.
Digital torque wrenches use electronic sensors and display the torque value on a digital screen.
2. Is there a digital torque wrench?
Yes, digital torque wrenches are available. They are an advanced type of torque
wrench that provides a digital readout of the torque measurement.