Single-acting, high strength spring return, easy to use.

The exclusive guide Ring is designed absorbs eccentric loading without galling cylinder parts,reduces wear and extending life.
Special painted surface to increase corrosion resistance.
Easy fixturing with collar threads,plunger threads and base mounting holes.
All models include NPT3/8"-18 quick coupling and dust cap.
Removable hardened grooved saddles.
Customizable with special requirement.
Single-acting Hydraulic Cylinder, hydraulic jack, Hydraulic Ram, Single-acting Hollow Plunger Hydraulic Cylinder
Single-acting Low Height hydraulic cylinders Jack
Hydraulic Cylinders Lift Jack
Single-acting Hydraulic Cylinder all Positions
Features: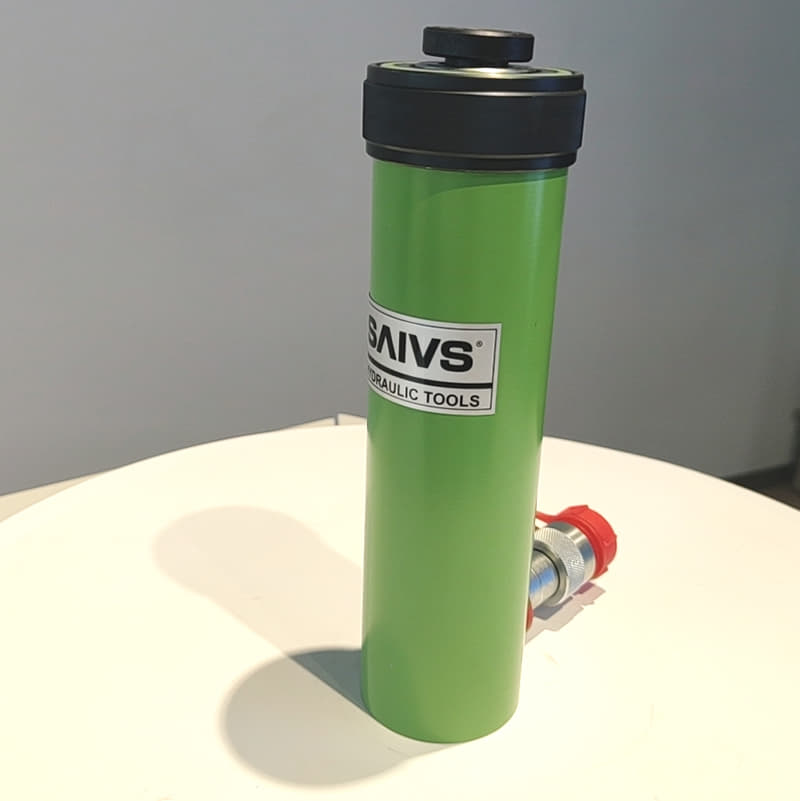 Application:
Hydraulic cylinder jacks are ideal for safely lifting and holding heavy industrial machinery while maintenance or repairs are conducted.
Industries often rely on Hydraulic cylinder jacksto align and adjust heavy machinery, ensuring precision and efficiency.
Event organizers use hydraulic cylinder jacks to adjust the height of stages and platforms for performances and presentations.
Wind turbines require periodic maintenance, and hydraulic cylinder jacksenable technicians to reach and service these towering structures.
Hydraulic cylinder jacks help position utility poles securely during installation, ensuring the stability of power and communication lines.
Hydraulic cylinder jacksare used to support and level drilling rigs during setup and maintenance in the oil and gas industry.
Hydraulic press beds can be adjusted using hydraulic cylinder jacksto accommodate various workpiece sizes and shapes.
PROVIDING EXCELLENT SOLUTIONS BY SAIVS™
You're fortunate to have found a manufacturer, supplier, and factory in China, Ningbo SAIVS Machinery Co., Ltd.,
that offers a diverse selection, reasonable price,fast delivery, and products of comparable quality and performance to Enerpac's RC Seires Single-Acting Hydraulic Cylinders.
Please send an email immediately with information regarding the "RC Seires Single-Acting Hydraulic Cylinders" You will receive our response within 24 hours.